Share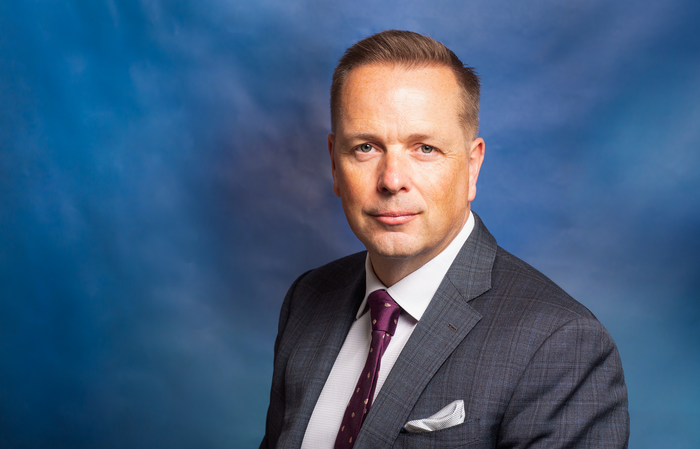 The Lawyer Hot 100 Interview: Nick De Marco KC
In a recent interview with The Lawyer, Nick De Marco KC offers some insight on his unusual path to a successful career in sports law.
While the bar's reputation for hiring candidates from specific and traditional backgrounds may linger, Nick offers a different experience: "Having left school with no A-levels and worked in a series of jobs in hospitality and retail, as well as a brief period in film and video editing, approaching age 30 I didn't know what to do next. A friend said I should study law and train as a lawyer because I was good at arguing and persuading people."
This was great advice but nobody was more surprised than Nick when he was offered tenancy at Blackstone Chambers: "I was so certain of, and prepared for rejection that I reacted with shocked and repeated protest, 'no, there must have been a mistake, are you sure?'".
Reflecting on his career, Nick offers this advice to others following a similar path: "Do what you really want to do, because only then can you work as obsessively hard as is necessary to achieve success.".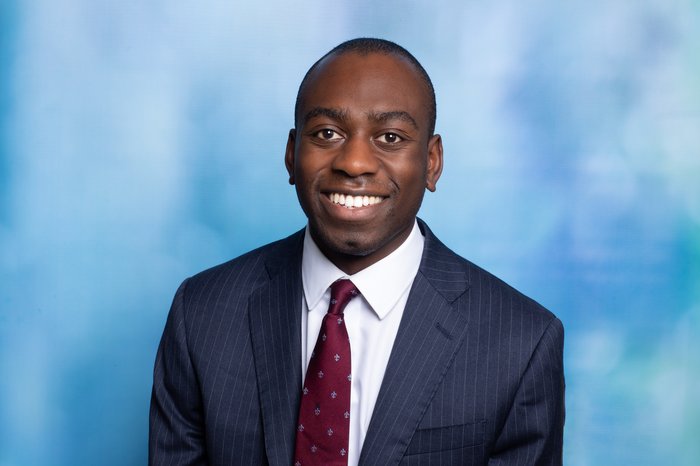 Life as a pupil barrister - Femi Adekoya
I studied law at university unsure whether I wanted to become a barrister or a solicitor. After learning about the two professions, I decided that a life at the bar was one for me. Being a barrister is a very unique and special job. You are in control of your career. You are self-employed so your pay is proportional to your effort and dedication. A life at the bar involves the ideal combination of intellectual rigour and commercial practicality. Barristers both advise on how the law applies to their client's commercial context, and persuade judges to accept their arguments on untested propositions of law. 
After completing my undergraduate degree in law at the University of Cambridge, I studied for a master's at the University of Pennsylvania. I also worked as a judicial assistant in the Court of Appeal and as a research assistant in one of the leading regulatory and environmental sets in London. 
A pupil at Blackstone sits with four supervisors. Blackstone is unique for its variety of high-quality work, and the pupillage process reflects this. My supervisors' areas of expertise covered all of Blackstone's main areas of practice. After a seat with supervisor that specialises in employment law, when one has just about got to grips with the contours of that practice area, you will start your next seat and have to do the same with commercial law. Ultimately, the range of work you do throughout your pupillage makes the job more interesting and prepares you to be a better lawyer.
Across pupillage, you will assist your supervisor in drafting the key documents of a barrister's career, for example, opinions, pleadings and skeleton arguments. Your supervisors give you detailed feedback throughout the year so your aptitude for crafting these all-important documents increases markedly. The second six at Blackstone is non-practising, but Blackstone recognises the importance of oral advocacy. There are several advocacy sessions throughout pupillage in which you practice cross-examination and delivering submissions, and remain in awe of the advocacy trainers hoping that one day you can deliver submissions on the minutiae of contract law so effortlessly.
Pupillage is a daunting year. It is hard work, and it can feel like a year-long job interview. In many ways, pupillage is a great leveller, because despite the varied career paths which can lead one to the bar, no pupil is familiar with working as a barrister. The prize comes in the form of developing the skills needed for a successful career at the Bar. Additionally, and no less important, are the lifelong relationships you develop with your fellow pupils through your shared experiences.
Blackstone's culture has a material impact on the pupillage experience. Members of chambers are supportive and remarkably approachable; their doors are always open for a chat. Weekly teas and socials are an institution to which pupils are invited, so pupils are expected to be wholly part of making Blackstone the friendly and collegiate chambers it is.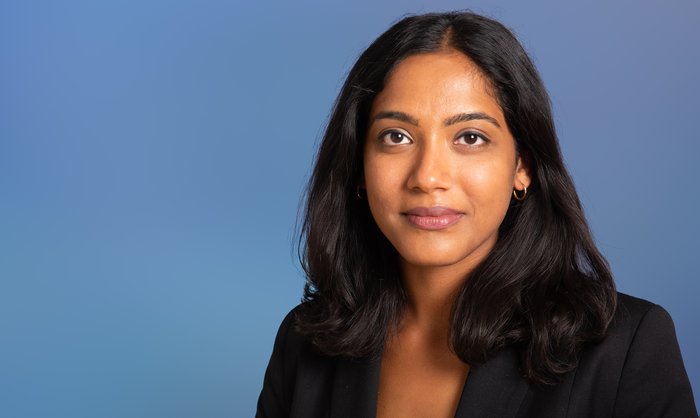 Life as a junior tenant - Gayatri Sarathy
I joined Chambers as a tenant in September 2018. Before coming to the Bar, I studied law at the University of Oxford. I also worked as a research assistant in the public law team at the Law Commission and volunteered with an NGO.

For me, being a barrister offers a unique combination of engaging intellectually with complex legal issues and thinking practically about how they are resolved and presented before a court. There is rarely a dull moment and my days are full of variety: whether that is researching for an advice; advising clients in conference; drafting written submissions; or appearing in court. Being self-employed means that you are in control of when and how long you work.
Pupillage is very useful preparation for the beginning of your career at the Bar. Each pupil shadows the same four members of Chambers in different areas of practice, alongside written and advocacy assessments. During that time, you attend court with your pupil supervisor and draft notes on the law, pleadings and skeleton arguments. It is rigorous, but also incredibly fair. You are given regular feedback from pupil supervisors and advocacy trainers, who are two senior members of Chambers. You are not required to work for any other members of Chambers. Whilst it is a year-long assessment, it is also invaluable training as a lawyer and an advocate.
Why Blackstone? First, as a junior tenant, there is a huge diversity of work on offer and you are encouraged to maintain a broad practice in your early years (though there is opportunity to specialise if you would like). That is important because there are areas of law you may enjoy academically and not in practice or vice versa, or areas of law that you may never have studied, like sports law. My first year has involved a real mix of commercial, employment and public law — both on my own and in teams with other members of Chambers. A particular highlight was being involved in the Privacy International case with Dinah Rose KC, Ben Jaffey KC, Sir Jeffrey Jowell KC and Tom Cleaver before the Supreme Court.
Beyond this, the environment in Chambers is supportive and collegiate. Every door is open to ask a question and there are weekly drinks which, in the summer months, are held on the roof terrace. It is a privilege to be part of Chambers and I would wholeheartedly encourage everyone to apply.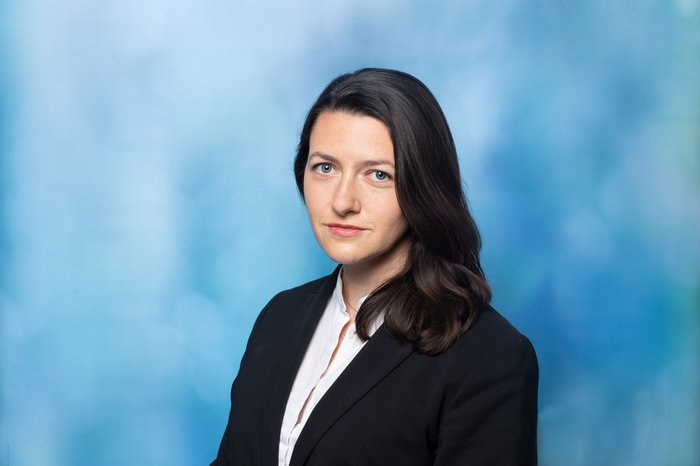 What the junior barristers say – Marlena Valles
Marlena Valles, a Blackstone Chambers member, was interviewed by Legal Cheek to share her insights as a junior barrister. To learn more about her journey to pupillage, her pupillage experience, her transition from pupil to tenant, what her practise is like now, what the culture of Blackstone is, and her tips for those wanting to become a barrister, you can click on the following link:
https://www.legalcheek.com/chamber/blackstone-chambers/
"This profile was written by and published on Legal Cheek"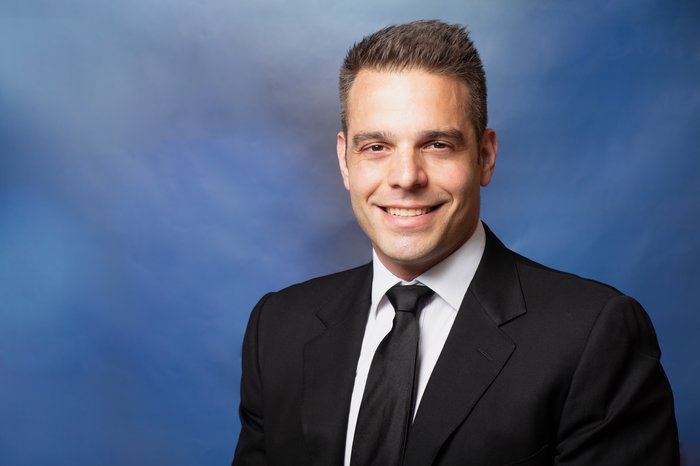 Commercial Law with Carmine Conte
Carmine Conte of Blackstone Chambers recently gave an interview to LawCareers.Net to discuss his experience as a commercial law barrister.
To read about Carmine's transition from solicitor to barrister, what Civil law entails, and perspective on the highs and lows of the role, please follow the link below.
https://www.lawcareers.net/Barristers/BarristerPracticeAreas/Civil
'This profile was written by and published on LawCareers.Net'